love shrinks valentines day blame human relationship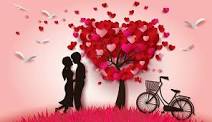 love is the most effective coping mechanism. to balance the pain of one's loneliness. the people make false statements because they mistake common causes of pseudo-love with rare genuine love. unlike friendship, one is dependent on the relation for a sense of well being and balance. any disturbance to the integrity of the relation may be experienced with great anxiety and distresswith out your love no life.
the people have become so mechanically, that they turn the situation favorable to them.
like getting into relationship or breakup on valentines day. valentine day is the most costliest day around the world. people express their affection by giving different gifts to their loved ones. the word love was divine, infinite, eternal. but now it has changed peoples thinking a lot.but now love towards people has transformed into a feeling of being loved.
Types of love
only consummate love is to satisfy their sexual needs.addiction towards this type of relation is alive in the beginning. but later the sense that people we care about are not really listening. we never out grow the need to have our feelings known. talking without listening is like lighting up a lamp without power.
Present scenario
modern culture has developed new ideas of love .addiction to keep the relation alive in the beginning. unfortunately when we fail to get through to each other, we have a tendency to fall back on blaming. its his fault to not understand and accept the feelings of a person. the safer she feels to go deeper into the issues. the mechanical and repetitive feelings of some complaints come partly from the fact they rarely get a sympathetic hearing. loving is a the greatest gift you can give to help soothe a persons feeling.
i have seen one of the person who communicates their message in such a manner. that the anger and upset of the opposite listener become so anxious . that he or she does not remember the content he spoke.