examination final countdown run children run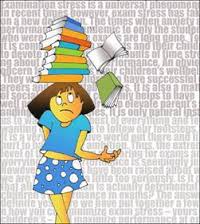 There is an unfortunate trend prevailing now a days in our education system. Each teachers or parents wants children to be Super Kids. who can perform multi-tasking like scoring highest marks,performing well in sports,singing ,dancing and many others.so due to this reasons examination phobia arises. Among some of the teachers and parents point examinations as great trials. This abnormal approach generates great tension in the minds of children. leading to nervousness, anxiety, lack of appetite, empty stomach, and poor performance in the examination. Even parents also take a lot of tension during their kids exams.they are prone to nervousness,anxiety .
The reason for the above is the corporate culture ,High expectation from our near and dear people. To overcome the above situation,the children should prepare systematically with total dedication and face examination with confidence. they should not worry about the results while they are writing the answers.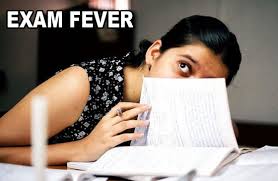 Exams phobia is due to the pressure on them. Now a days parents are pressuring the kids to get very high marks and insisting upon them to stand first in class. More over some kids are also afraid of exams because they are not well prepared for the test and they lack confidence. So parents to remove fear from them should first find out the basic problem and then try to tackle it accordingly by boosting up their confidence levels.
Exam phobia is a normal feeling that a child has while appearing for the exam. It is the fear of failure.in such case you as a parent/teacher should counsel kids by saying that the failure mean delay not defeat.so we should remember what ever we read and write it in the appropriate given time and if they score lesser marks.they will be having another set of exams in which they can score higher marks.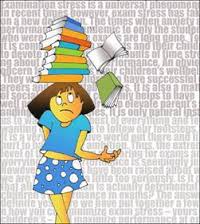 By saying this kind of words support kids in preparing for the examination. by helping her in studying and make her feel comfortable .if she is not in a position to learn anything while preparing for the exams. Sometimes difficult lessons or subject keeps them awake the whole night and the result is a failure .so anxiety level increase which may lead to depression. always be with them. Encourage them by saying life is a challenge, be a learner.
To get rid of Exam phobia .expose them directly to to the cause i.e, assure them with love that the sky is not going to fall if they fail.Assure her even if she submits a blanki need to carry them in my head paper that you are not going to be annoyed or punish them.Parents should not intimidate the children in any form. Once they tastes the sweetness in success no one can stop them. You as the parent/teacher should be prepared for the worst until they gains their normal self.