exam stress last days – BASIC STEPS TO OVERCOME
The Final Exam
Stress is good for our life during exam, it is the driving force for us to prepare in a better way to score more grades.
Some of the students before exams if they are in stress. they are focused and read the questions only which they may get in exams.
Its the common practice of many students.
Stress is bad for our life during exam but it is the force which stops us from preparing in a better way to score more.
But we start worrying that we may forget what we read so we may fail in exams.
we may meet with an accident or we may get fever or headache.
Some of the students due to fear, they feel that they forget what they have read.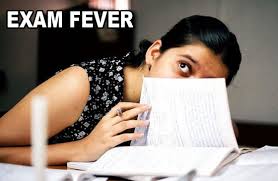 oh ! exam stress
Exam stress is inevitable
FAILURE MEANS DELAY NOT DEFEAT i.e., delay in remembering what we have read.
As the time of examination approaches nearer our anxious level increase.
in order to control the anxiety. you need to breathe slowly and deeply.
Try to smile before the exam. when you feel tensed while reading the exam paper.
if you feel you don't know any of the question. we can not pass the exam.
Common reactions to exam stress
PHYSICAL disturbances due to exam stress :
Sleep disturbances.
changes in appetite.
Cold and other respiratory infections.
headaches and migraine.
Fast and shallow breathing.
Muscle tension.
Frequent urge to pass urine.
PSYCHOLOGICAL:
Anxiety.
withdrawn or restlessness.
Low self Esteem.
Sadness.
Irritability.
Frustration and Aggression.
Lack of concentration.
Unable to relax.
Due to this sleep disorders it leads to loss appetite – cold, headache or both –irritabilty –frustation –problem in relaxing-concentration problem- relationship issues
Parents should be flexible during exam times, Don't set any goals ,don't bribe the child . Being tensed it would make child nervous . Let play,watch T.V, Sleep but not as usual Same them its exam time but do not repeat it over a period of time regularly.
Strong relationship exists between the food and the mental state of person