counselling word is used every where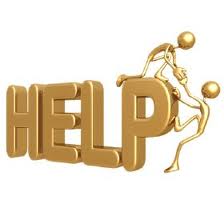 Counselling is needed for people. Does people need it? Yes because the word is used by every one in every aspect. it has become a regular term which is used.
The word counselling is a therapeutic process where a person is made talk his mind views by which we may find the root cause of problem. which may derive great benefit for the person by a psychologist. In order that he can find a solution for it. Its a safe process which is not threatening. By which a transition happens which may lead to positive manner and self awareness.
Why is it so important?
when you have a sound mental and physical health . you can cope with the demands of a busy professional life, and balance it with your personal life. The are many pressures like official,personal, emotional, financial problems. which can lead to low performance and frustration. it may manifest the person in destructive ways or negative thinking. It's important that before such a condition becomes worse. it is to be dealt with the help of a counsellor.
What is Mental health?
An expression of emotions for a successful adaptation of various situations . the individuals ability to enjoy life,maintain a balance between various activities of life. in which he can achieve success or failure .
it is a continuous process where he has to struggle for life survival in all the aspects. so mental health of a person varies from time to time. if a person is mentally sound for now , after some time his mental status may be disturbed for a while. due to some of his life activities. which causes irritation,anger,anxiety,emotional instability and many other problem.
Will i be benefited from counseling?
counselling will benefit you because it is listening to one of your elderly or loved person or friend who does not get emotional & judgmental but who is a professional . a person who can show you a right path which you have already chosen.he repeats the words uttered by you, shows you concern,gives you a clarity on your issues and leads you in an effective manner.