Tension of exam – free your mind by special body movements
Mind issues
A Tension free life has a sound mind in a healthy body. the more distressing thing is watching our own children suffering silently. The suffering are due to mind.Mind is the most mysterious component present in our body. It causes both happiness and pain. the mind is the agent of receiving information and giving it back. the mind is the main culprit for the problems. how to tame the mind, to be away from the sufferings. Frequently we fall ill due to our mind. Due to ill health, children fall sick all the time. even they will not go to school regularly. In school they will come in contact with large number of children.
Due to tension physical problems:
Infections are not the only causes of diseases in children. stress is a major factor too. In a study, 20 % of the students of a school were found to have high blood pressure. the visible effect of stress is mainly during exams. with a proper daily routine we can overcome stress.
so when we are under the stress of exams. first our breath goes up and down. due to more thoughts in our mind regarding the exams. we get our head heated up due to overthinking . already the children will be under the pressure so some of the parents try to exhaust them. the parents start comparing them with their colleagues and parents.
they do not move from the place where they sit and become stationary. that it may waste the time. due to the tension in their mind. late night reading should be avoided. early morning they should get up for revision before that if they practice few free movements for body and mind.
yoga postures:-
the final exams should not be felt as problematic. it should make them stress free & relaxed. in order to be free from stress. we should practice few body movements. they are shoulder stand and head stand.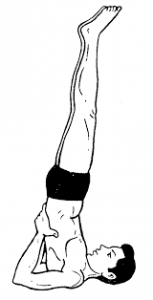 free happy life with increased memory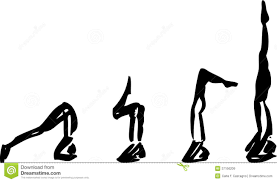 ases tension & increases memory